Importance of Course and Section!
Course and section together works as a unique identity for any information about a candidate. Candidates are firstly assigned to course and than further divided on the basis of classroom strength seating capacity. Candidates are grouped and identified using course and each branch easily, for assigning assignments, projects, homework, or any other activity. Each branch can have different seating capacity according to institute.
An institute can have any number of courses and sections as per their capability to expand. Course and each segments are masters of the whole data that is associated with the institute. Every course could have different fees structure but common to all each segment associated with it.
Managing seat capacity is a mess for all institutes to manage. These are few questions that administration is really tensed about, and they need a school management software for it:
How many seats are allotted to each branch?
How many seats are still vacant according to class and section?
Is there any need of expand in classroom capacity or not?
Why Course and Section Management is important for an Institute?
All queries related course and section can be managed using Next School choice as a best ERP for educational institute. Web based academic managing software makes assigning, updating and reporting of each thing easy. Only person who have permissions, can operate the module. School automation system gives you capability to add as much as courses and section as per need of institute.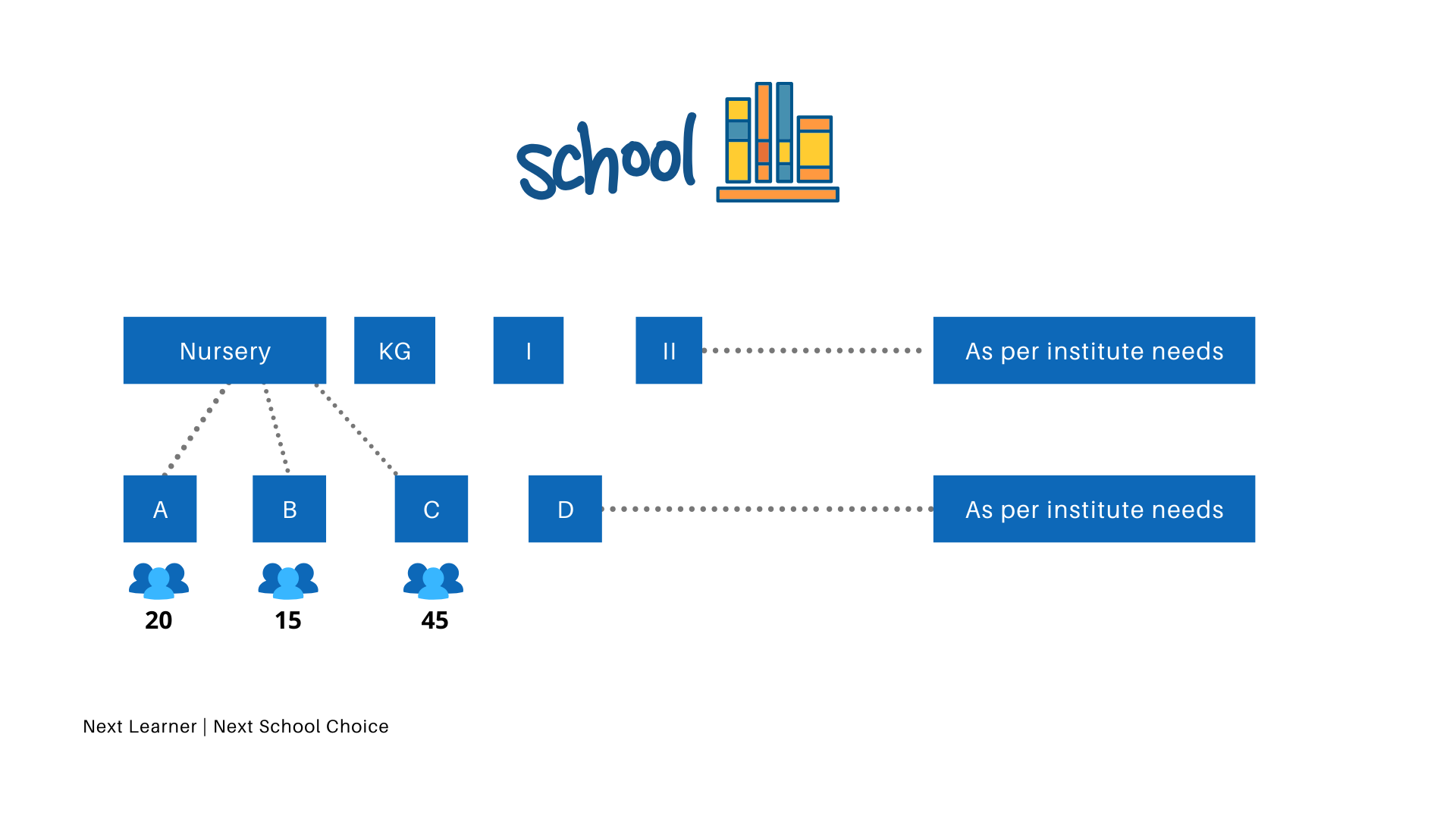 In course module seat capacity could be filed against each record. And this seat capacity get updated every time any candidate is registered in a course.
As Courses and Section are considered as the master modules of the software, they are needed to be entered in the beginning of the software use. As all things will be dependent on the same.
Different fees structure for each course can be managed with the different rules.
Sections will be an independent module, institute can be added as per their need according to student strength. Capacity in each branch can be different as per institute.
Seating capacity of classroom strength is shown in the graphical format, that give an immediate analysis over filled and vacant seats. Seat capacity report is mainly useful in the days of admission campaign.